Hello, My Name Is Antonio…
After finishing my studies, I started knocking on the doors of kitchens of all kinds: from the tavern to the gourmet restaurant, in Italy and abroad, to create and refine my cuisine by taking advantage of the advice and techniques of excellent professionals. Today my wealth of experience has become a combination of knowledge, flavors, passion, and creativity that I express in every dish.
For every occasion!
A personal chef at your service, which will give you the opportunity to learn, or simply taste, haute cuisine dishes in the tranquility of the location you choose.
Breakfasts, brunches, lunches, aperitifs or dinners will turn into unforgettable moments.
Whether it's a seated dinner or a buffet service, in your home, in your villa or on a yacht, I will organize your event, where and when you want!
Do you want to give a unique experience? Give a dinner or a cooking class, an experience that will remain in their hearts for a long time.
Do you love typical Mediterranean cuisine and its unmistakable aromas? Together we will prepare dishes that you did not think you could do.
Parties, Events and Ceremonies
A detailed and personalized catering service to create together an unforgettable banquet for your party, event or ceremony!
Home Chef Service On Amalfi Coast
Have you ever needed assistance cooking meals at home? Choosing a home chef service is a worthwhile investment, whether it's a dinner occasion or if you want high-quality meals. With an in-home chef service, you can enjoy delicious meals at reasonable prices in the comfort of your own home without having to do the shopping.
You can spend a lot of time in the kitchen cooking and preparing food. Using a home chef service on the Amalfi Coast allows you to save more energy while handling all the labor-intensive tasks in the kitchen.
All you have to do is relax, then savor the food when it's ready.
Provides A Customized Menu For You
A private chef can take the time to get to know your specific needs and tastes. For example, they'll make sure the substances in your meals aren't what you're allergic to. Another benefit is that a private chef can execute the desired menu if you have one in mind.
Eliminate The Expense
When you choose a home chef service, the staff members who are assigned to you and your chef will go shopping for the meals you have planned. This implies that you won't have to visit multiple grocery stores just to get the ingredients. All you have to do is relax at home and take care of your other commitments.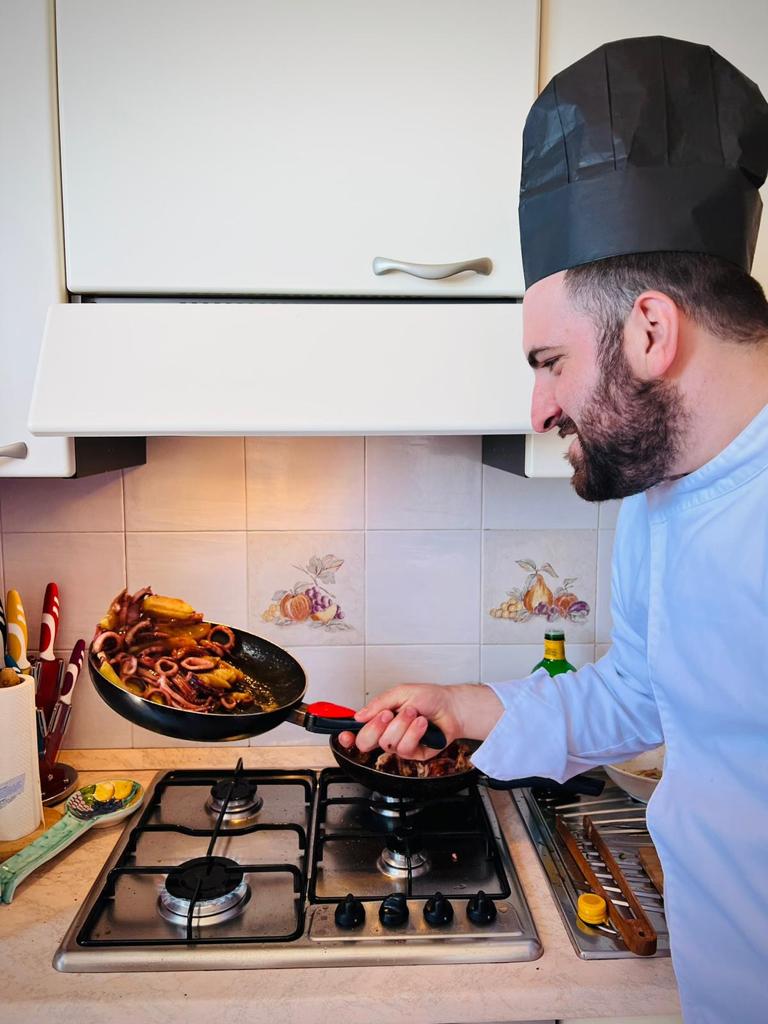 Meal Preparation At Home Is Offered
The fact that the dishes are prepared in the comfort of your home is one of the main benefits of using a private chef service. No, the preparation and cooking will be done there instead of being done in advance and sent to your home. This way, you can watch the cooking process to make sure everything is cleanly prepared and cooked to your standards.
It Needs Little Storage And Cleaning
Arranging a space to store food and cleaning up after the event is over are two of the most miserable aspects of hosting events or dinners at home. Fortunately, if you use a home chef service, you won't have to worry about cleaning once the party is over because you can go to bed right away. This is because the service will handle each of these for you!
A personal chef is extremely helpful if you need to save time and at the same time don't want to spend all day cooking before an occasion. Plus, you can really rest assured that you and your guests will receive the best cuisine.
Frequent questions
The Chef can go to the location you have chosen, bring the ingredients and all the necessary material. Or the Chef takes you to a Positano house with a view and will make you live a unique experience!
After agreeing on the menu, the Chef will buy all the necessary ingredients and will come to the villa to cook for you. At the end of the service the location will be completely cleaned and sanitized.
Absolutely yes! The menus available are many and as soon as you have the first contact with the Chef he will find the perfect menu for you.
Do you want to know more?
Contact me
By filling out the form you can contact me and request all the information you need! I will answer you as soon as possible … I'll wait for you!
Phone – +39 3341711330
Email – antoniosatriano94@gmail.com
Address – Positano, Amalfi Coast, Italy